During November, I plan to do a piece of artwork every day.
As soon as it is displayed there will be 48 hours for people to put in their bids. Just tell me what you would pay to own this picture via the 'contact' button on the home page. If you have the highest bid I will contact you at the close of auction.
Remember there will be 30 different pictures but you only get 48 hours to bid on each one as it comes up.
The charity that ALL of the money will go to is 'Amazing Alice', a charity that gives 'treat days' to children terminally ill with cancer so that they can make precious memories with their friends and families.
Money is also raised to sponsor nurses to have specialised training (not funded by the NHS) to enable them to work with terminally ill children.
I'ts Finished! The Final total is £1605
Day 30!! SOLD
'Bullfinch'
A framed book illustration 34cm x 42 cm in its frame
cards available £2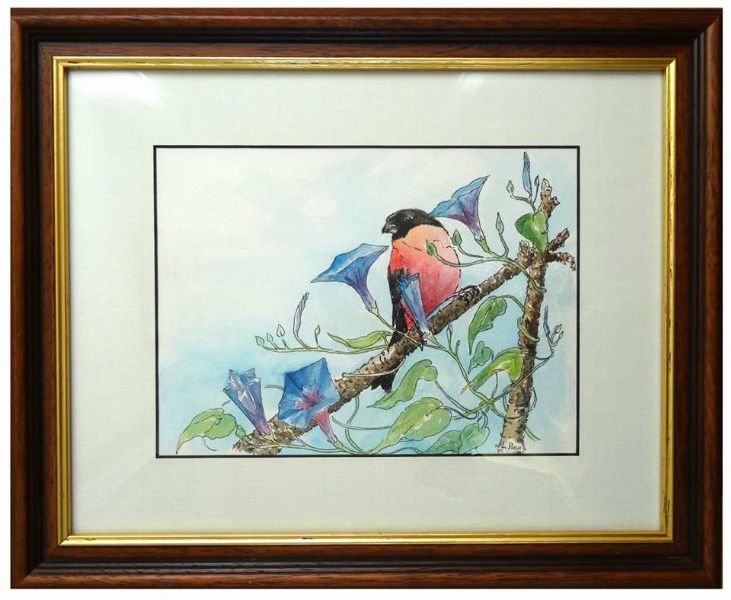 Day29
'Chilly Start' SOLD
Pastel on pastelmat 37cm x 42 cms in mount
Cards available £2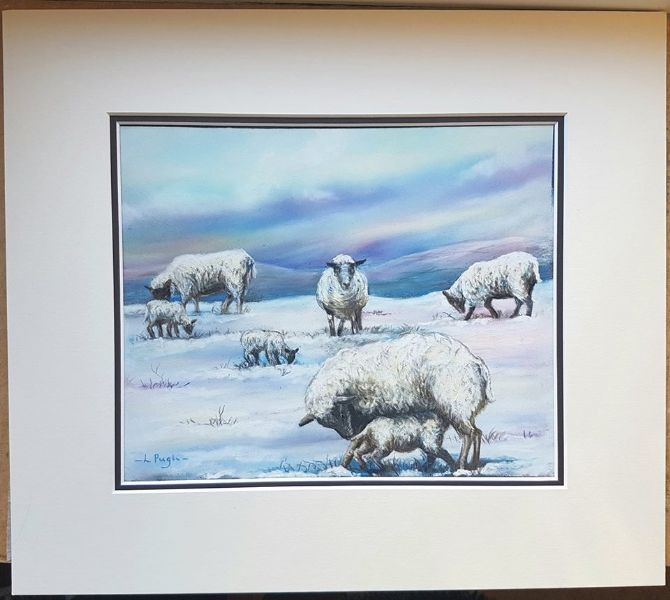 Day28 SOLD
'Delightfully Different' Finishes Thursday 8pm
Pen and watercolour will fit an 11 x 14inch frame
Cards available £2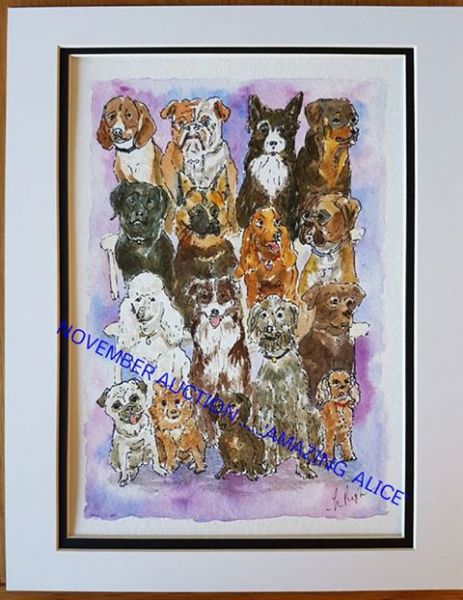 Day 27 SOLD but cards available
St.Peter's in the snow
Pastel on pastelmat 30 x 30cms Framed
Cards available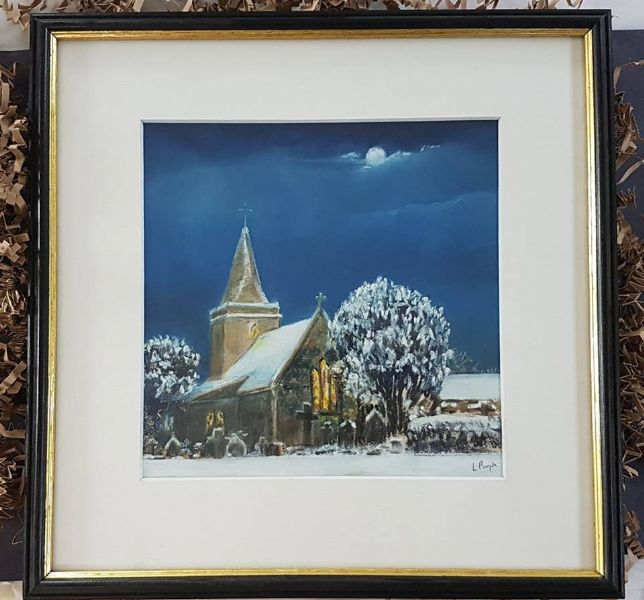 Day 26 SOLD
Seashells
Mounted and Framed Pencil Drawing 30 x27cms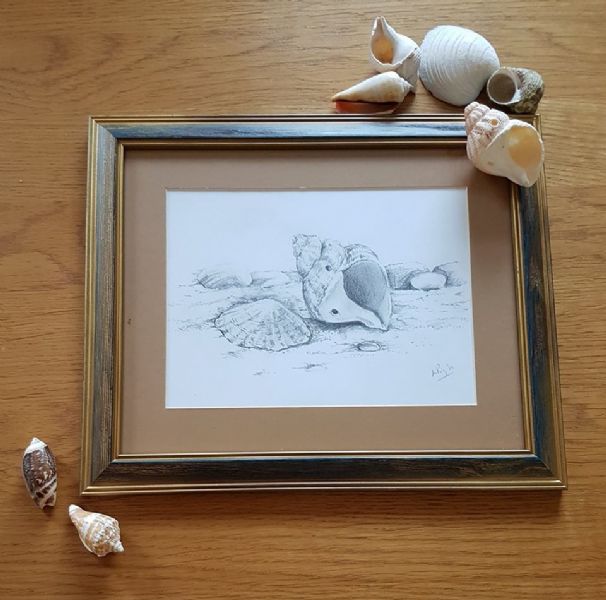 Day 25 SOLD
3 Christmas baubles
Hand-painted ceramic decorations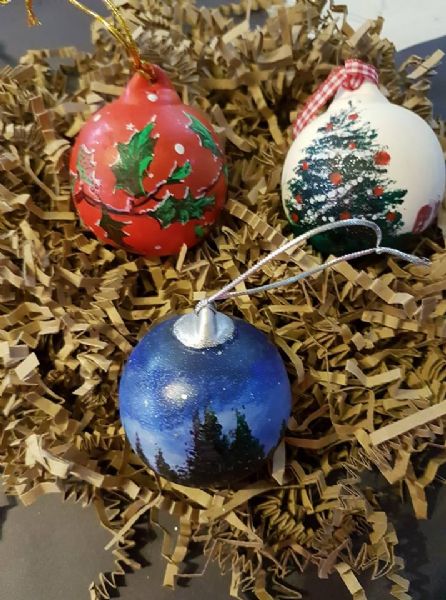 Day24 SOLD
'Wake me when winter's over!'
Watercolour pencil with pen detail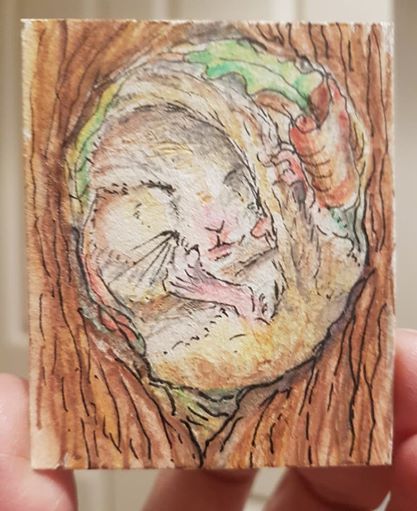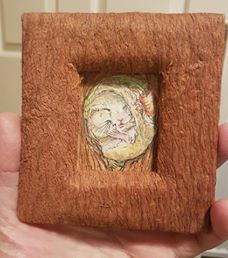 Day 23 SOLD
'Windswept and Seasprayed
Acrylic on canvas 20cm x 60cm.
Photo doesn't do it justice...it shimmers and sparkles!

Day22
'Heart of Gold' SOLD
Gold leaf on watercolour 28cm x 28cm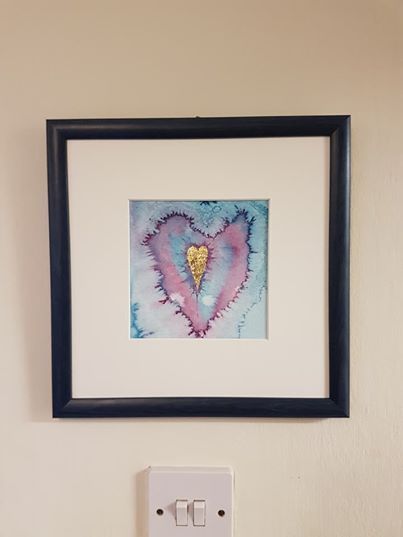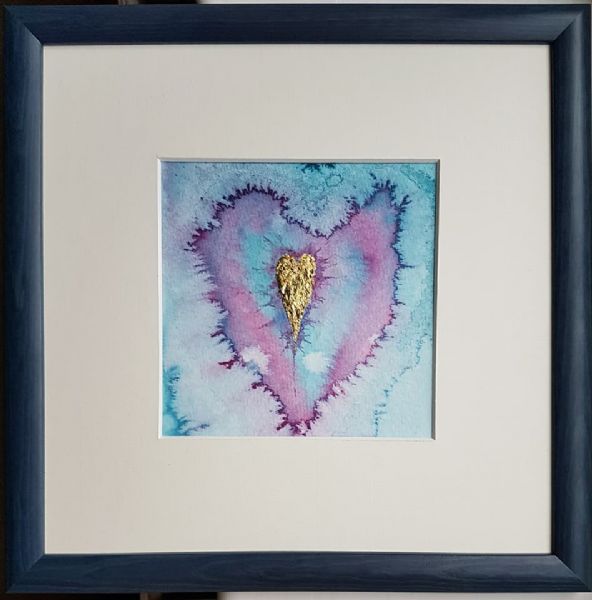 Day 21 SOLD
''Ello 'Ansome ' Pastel on PastelMat
Cards available
30 x27 cms in frame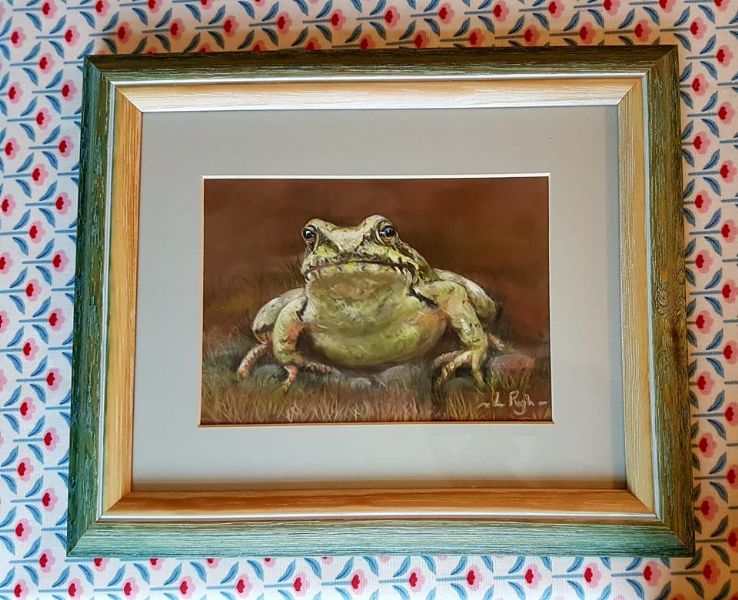 Day20
Snowman slate heart SOLD
current Highest bid £40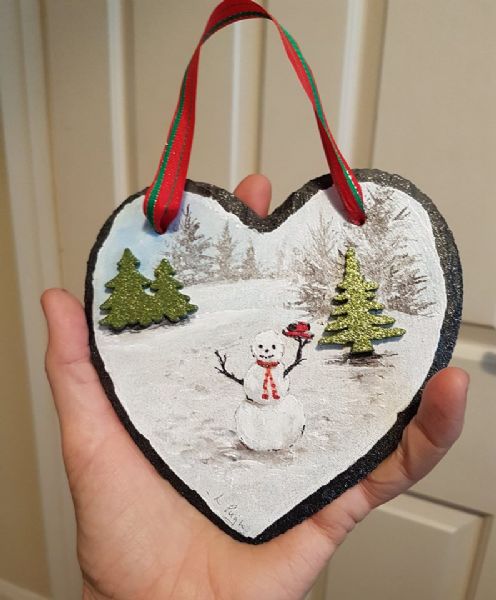 Day 19 SOLD
Do more of what you love with those you love
Pen and wash 27 x 32 cms in mount
Cards available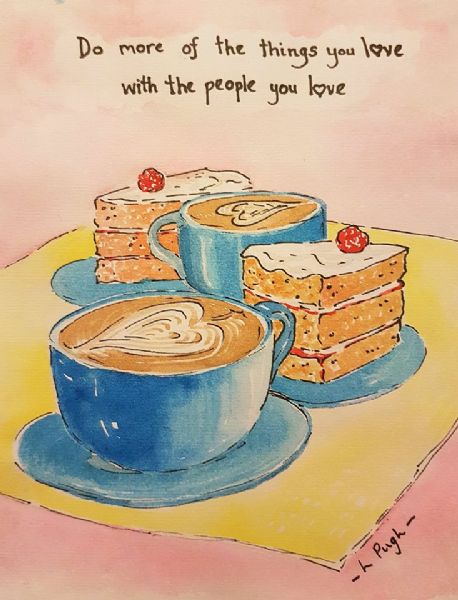 Day18 SOLD
Little seascape
11.5 x11.5 cms
Highest bid so far £20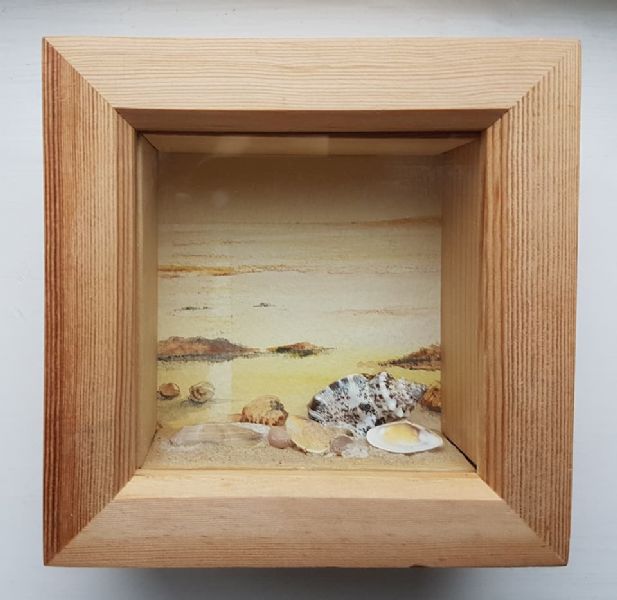 Day 17sold
'Golden Carpet'
Acrylic on a box canvas
A4ish (need to measure it!)
Highest bid so far £50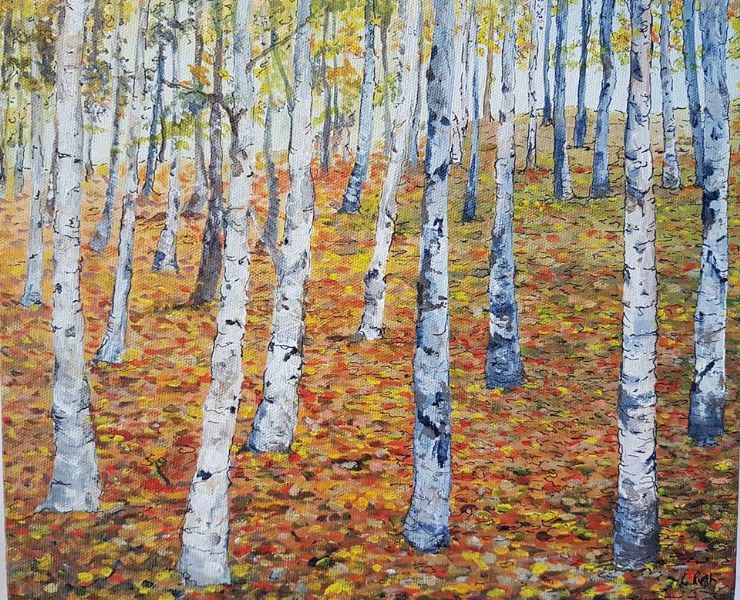 Day16 Sea Turtle SOLD
Oil pastel and watercolour
in a 12x 16 inch mount
Highest bid atm £60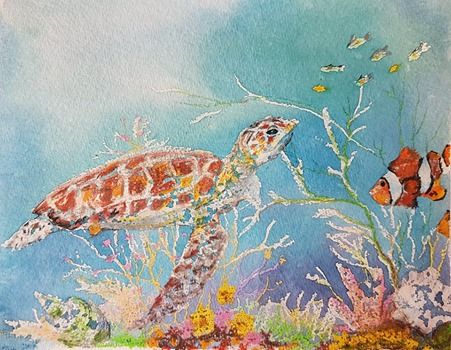 Day15 The Berry harvest SOLD Cards available
Pastel on Sandpaper Grey frame
30cm x30 cm
Highest bid to date £60
Cards available
Day 14 'Happy Little Pig' SOLD
40cm x 50cm Charcoal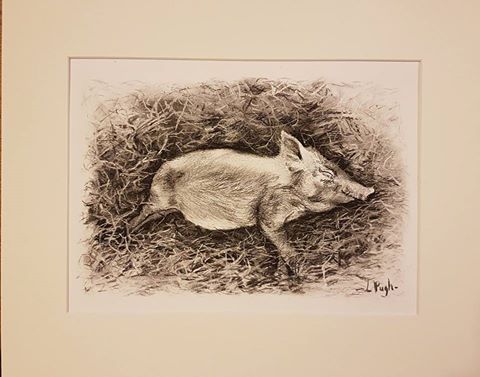 Day 13 SOLD
Glimpsed through the willow
38 x 23 cms Acrylic on canvas
Bids over £30 please Finishes Wednesday 8pm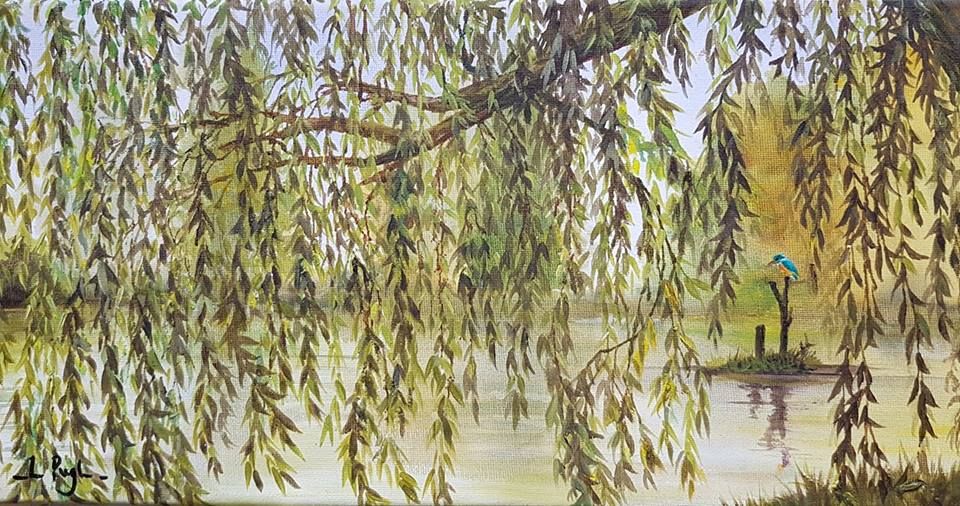 Day 12 SOLD
The trees on the Mountain
22.5 x 28cm )
Finishes Tuesday 8pm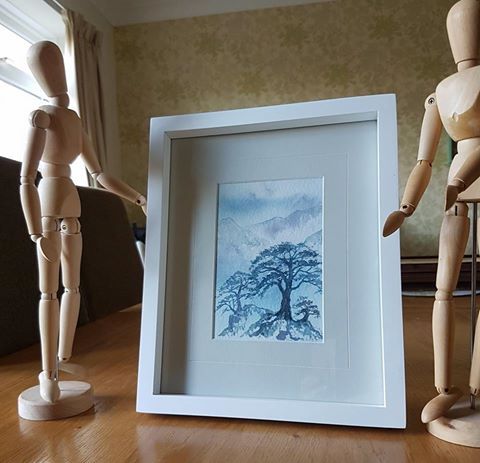 Day 11 'Ferns' SOLD
Close Monday 8pm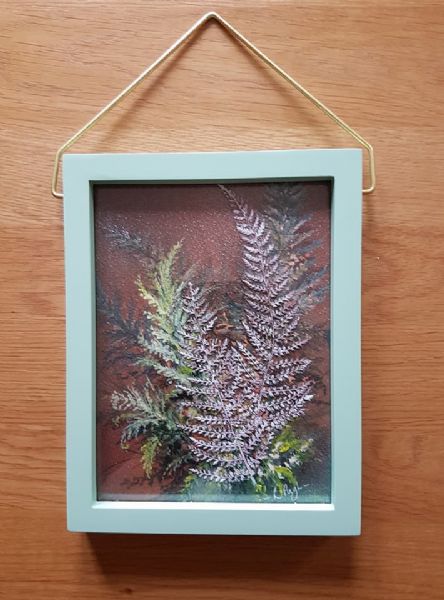 Day 10 'First Snow' SOLD Cards available
23cm x 23cm (Framed Pencil as poppies below) pencil drawing
closes Sunday 8pm bids now over £20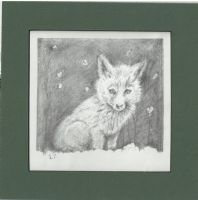 Day 9 'Poppies' 23cm x 23cm SOLD
closes Saturday 8pm
Day 8 'The Concert' SOLD Notelets available
30cm x 40cm in blue mount
Closes Friday 8pm
Day 7 'You colour my World' closes Thursday 8pm SOLD Notelets available £2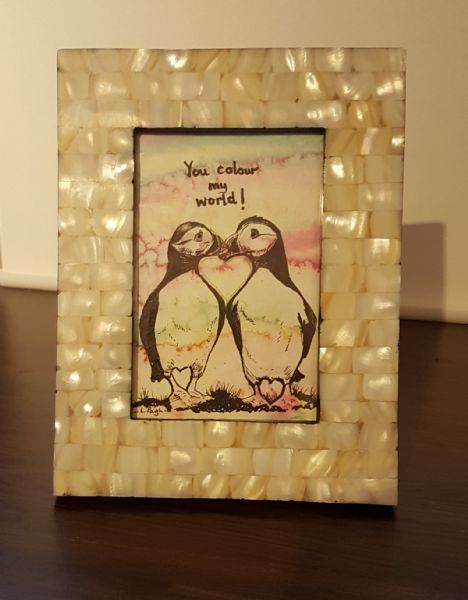 Day 6 Ferns Up for re auction until Monday 13th
Acrylic with 2 pressed ferns 18cm x 23cm
Day 5 The stag SOLD Notelets available £2
Closes 8pm Weds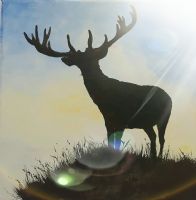 Day 4 'Tidy and Tatty' Watercolour Beach Huts SOLD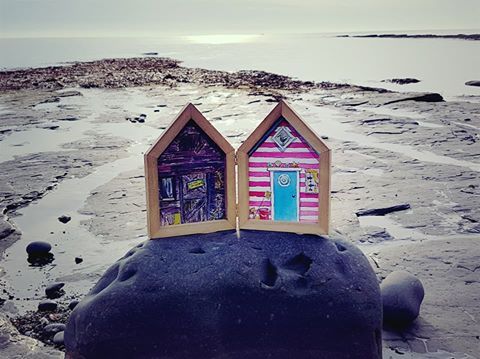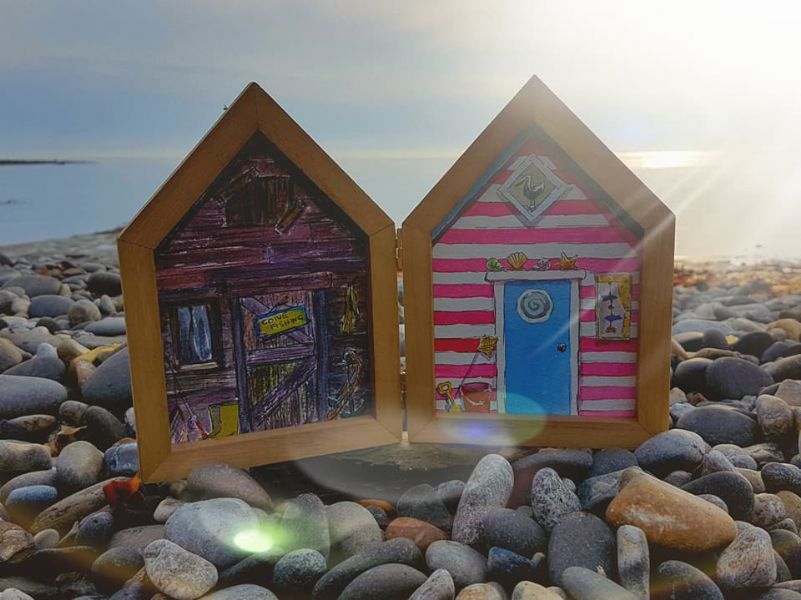 Day 3 - Wire Mouse SOLD