Welcome to my Gallery. Feel free to wander through the rooms. Some of the paintings are for sale, others have a 'sold' sticker. The majority of my work is commissioned so if you have something specific in mind please contact me via this site.
You will also find information about current classes, projects and most recent paintings here. Information about forthcoming exhibitions will be in the News section.

Thanks for dropping in! Leave a comment
Lynne x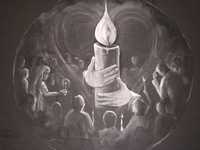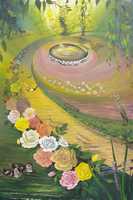 Cards and prints now available!
Click that and you will see a 5 minute video of me painting!
Title. 'Go Light your World.'
I have a Facebook page which gets updated nearly every day
Look for Artist ~ Lynne Pugh and give me a 'Like' :)